Contact us at karin@bwtnotary.ca or text 604-260-7608  or Book An Appointment Online Today Talk to Us About Our Services and Your Notarial Needs!
Please note that we do not accept walk-ins, please contact us to make an appointment.
Weekend Appointments available – please call, text or email ahead to make an appointment.
About Us
Brentwood Town Notary Public is a full-service notary public practice located in the Solo District, walking distance to Brentwood Mall in Burnaby. We are committed to provide exceptional service in English, Cantonese and Mandarin in a friendly and professional environment. We strive to provide courteous and professional notarial services to ensure client's needs are met with care on all their legal documents. We pride ourselves in serving our clients with professionalism, knowledge, honesty and integrity to each and every client.
About the Notary
Karin has been a litigation paralegal for the past 9 years in various law firms and organization prior to her notarial commission in 2017. With her experience in the legal field, she understands the importance of attention to detail and providing exceptional client service. She is capable of working under pressure and running her office in an efficient manner to save her clients time and money.
Karin holds a Bachelor of Arts with a major in Asian Studies and a minor in International Relations from the University of British Columbia. She also holds a Bachelor of Paralegal Studies from Capilano University and a Masters of Arts in Applied Legal Studies from Simon Fraser University.
Karin emigrated from Hong Kong at a young age and together with her educational background, she is able to communicate fluently in English, Cantonese and Mandarin.
Her office is conveniently located in the Solo District on the 9th floor at 2025 Willingdon Avenue, Burnaby. There is ample parking space and is just across the street from the Brentwood Town Skytrain Station in Burnaby.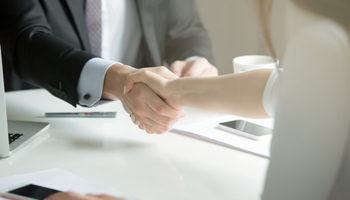 Frequently Asked Questions
Please use our online booking form to book an appointment or give us a call ahead of time to minimize wait times. Weekend appointments and appointments starting at 6 p.m. are available, but the appointment will incur an additional cost of $25.00 for notarizations and $45.00 for Wills.
For Notarization and Real Estate (Purchase/Sale/ Transfer):
Two pieces of valid government-issued identification: one primary (must show your picture) and one secondary.
The primary identification must be a current government issued photo ID. The following are examples that may be used as a primary ID:
Passport
Driver License
BCID
Citizenship Card
Permanent Resident Card
The secondary identification may be:
BC Care Card
BC Service Card
SIN card
Credit card issued by a major Canadian financial institution
Bank card issued by a major Canadian financial institution
For Certified True Copy:
If you required a certified true copy of an original document, we will need to see the original document NOT a photocopy of the original document. We do not need any identification from you.
No, if you require a certified translation, you should find a translator who is certified by the Society of Translators and Interpreters of BC:  www.stibc.org.
Cash or cheque accepted for payment of notary fees. However, a bank draft is required for real estate transactions greater than $2500.
The general process requires two meetings. 
The first meeting is a consultation: to provide you with relevant information, discuss your options, take your instructions.  You will be required to pay half of our account which covers the cost of the first appointment (which is non-refundable).   
The second meeting is to review, answer any further questions and sign the will. The remaining balance of the account is due and payable at the second meeting. 
Any previous Wills you have made
Provide us with your full legal name and address
Think of who you wish to act as your Executor (your representative) and an alternate Executor
Full names and addresses of beneficiaries and alternate beneficiaries
Full name and addresses of the person(s) you wish to designate as guardian of your minor children
A description of your funeral wishes (if you have any)
[contact-form-7 id="217″]
Accessibility:
Brentwood Town Notary Public is conveniently located near Brentwood Mall in the Solo District of North Burnaby on the southwest corner of Lougheed Highway and Willingdon Avenue.
Transit:
The office is located across the street from Brentwood Town Center Skytain Station
Parking:
There are 3 hours free parking for the Office Tower. Please enter the Parkade next to G & F Financial Group and follow the signs from there.  Please do not park at the Whole Foods/ Retail parkade or else you will need to pay parking for that area.



Office Hours:
Please refer to our online booking for available appointments. If your preferred time is not available, please contact us via email or text (604-260-7608). Saturday appointments are available if the appointment is made ahead of time.
Mobile Service:
Available for clients in the Burnaby area.  Additional charges may apply.
Online Booking